0:00/3:16

0:00/3:18

0:00/3:08

0:00/3:50

0:00/3:52

0:00/3:07

0:00/2:35

0:00/3:56

0:00/3:19

0:00/3:22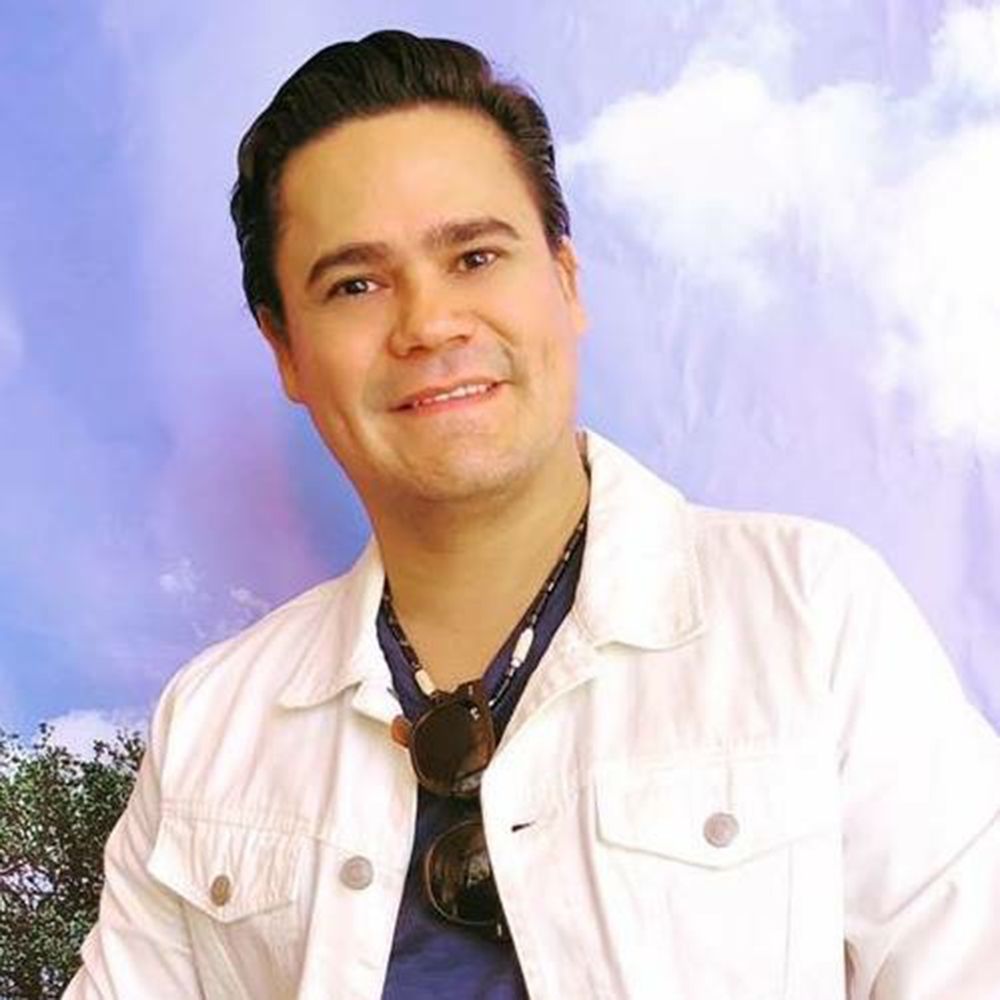 Your donations help me to continue making music / Tus donaciones me ayudan a seguir haciendo musica.
Thanks in advance for your donations / Muchas Gracias de ante mano por sus donaciones.
Enter the amount you wish to donate
BIOGRAFIA
Elmer Cortez (born December 2 in San Salvador, El Salvador, lives in Los Angeles, California, United States of America since he was a  teenager), also known professionally as El Cortez, is a Salvadorian-American singer-songwriter, actor, record producer, radio and television producer.  
  
Elmer Cortez is a Unique and Authentic Salvadorian-American Singer-Songwriter… 
It was an erotic song, "Nuestro sueño" ("Our Dream") that made him discovered his natural talent to write music. His songs reflect his sensitivity to God, love, women and everything around him. 
Since he was ten years old, Cortez has written hundreds of songs inspired in the daily and human events.  Many 
of his songs have been recorded by recognized artists such as Andy Madadian (The  "Elvis Presley from Iran"), Shani, Lea and Sangre Latina.  
  
 In 2005 BEST SONG OF THE YEAR: In Central America, the song "Mujer Prohibida"  ("Forbidden Woman") was placed in the number one position being the song that  was requested the most on the radios of the 100 most popular songs. 
In 2006 THE ACADEMY OSCARS AWARD: The Song "El llamar de passion" ("The call of the  wild") interpreted by Shani was part of the movie "CRASH", best movie of the  year, with Sandra Bullocks and Matt Dillon.  This movie was also nominated for the  Golden Glove Awards and received many Screen Actors Guild (SAG) Awards.  
  
 In 2007 THE "CARBONERO" AWARD: Elmer Cortez won as the Romantic Composer of the year. 
In 2010 FEATURED SALVADORIAN IN LOS ANGELES: Elmer Cortez obtained an award by the  Centro Cultural Torogoz (Torogoz Cultural Center) for his artist trajectory and  his support to many communities in Los Angeles 
Cortez has had numerous concerts and participation in relevant events in the United States, Central America and Mexico. 
Elmer is a Real Superstar, his romantic, tropical and popular music as well as his Gospel songs constantly play on the radio.  His videos are a real sensation in television channels and YouTube. 
Elmer Cortez is well known among the television audience for his participation in Univision, Telemundo, Channel 22 and Channel 26 in Los Angeles, as well as numerous radio and television channels in Central America and Mexico.  He is the Producer of the Television Shows "Departamente 15 Los Angeles" and "Conversando Sin Fronteras" and the  Radio Shows "Capsulas de Fe" and "El Show De El  Cortez" 
In 2017 Elmer Cortez released his book "Mi Vida Es Una Cancion" (My Life Is a Song). 
In 2018 Elmer Released the book "La Verdadera Historia Del Bardo" (The True Story of 'El Bardo') for which he completed a CD. 
In 2019 Elmer Cortez released the movie "La Verdadera Historia Del Bardo" (The True Story of El Bardo) 
In 2019 Elmer Released the book "Una Vieja Historia De Amor" ("An Old Love Story") 
Elmer Cortez "El Cortez" is an artist distinguished for his constant and high quality work.  
Here you have an Authentic and Genuine Salvadorian-American 
Artist 
Elmer Cortez (Nació un 2 de Diciembre en San Salvador, El Salvador, radicado en Los  Ángeles, California, Estados Unidos desde su adolescencia), también conocido profesionalmente como El Cortez, es un Cantautor, Actor y Productor de música, radio y televisión  
   
Elmer Cortez es un cantautor Salvadoreño-Americano Autentico y  Genuino… 
  
Fue  una canción erótica, "Nuestro sueño", la que le descubrió su talento natural para escribir. Sus canciones reflejan su sensibilidad hacia Dios, el amor, la mujer y todo lo que le rodea. 
  
Desde los diez años ha escrito cientos de canciones inspiradas en los sucesos diarios y humanos.  Muchas de sus canciones han sido escuchadas en la voz de artistas notables como Andy Madadian (El "Elvis Presley de Iran"), Shani, Lea y Sangre Latina. 
En 2005 MEJOR CANCION DEL AÑO: En Centroamérica, la canción de Elmer Cortez, "Mujer prohibida" se colocó en la posición número uno siendo la canción más solicitada en las radios de las 100 canciones más populares. 
En  2006 PREMIO OSCAR De la Academia: La Canción "El llamar de pasión" interpretada por Shani forma parte de la película "CRASH" con Sandra Bullocks y Matt Dillon. Dicha película también fue nominada para el Golden Globe Awards y recibió varios  premios del Screen Actors Guild Awards (SAG). 
En 2007 PREMIO  "CARBONERO": Elmer Cortez gana como Compositor Romántico del año. 
En 2010 SALVADOREÑO DESTACADO EN LOS ANGELES: Elmer Cortez Recibe Reconocimiento por parte de Centro Cultural Torogoz por su trayectoria artística y apoyo a las comunidades en Los Angeles 
Cortez ha tenido numerosos conciertos y participaciones en relevantes eventos en Los Estados Unidos, Centro América y México. 
  
Elmer  es un verdadero astro de la música, sus canciones románticas, tropicales y   populares, así como su música sacra suena constantemente en las radios. Al igual sus videos son una verdadera  sensación en los canales de televisión y de YouTube. 
Elmer Cortez es  muy conocido entre la tele audiencia por sus participaciones en Univisión, Telemundo, Canal 22 y Canal 26 en Los Angeles, así como numerosas radios y  canales de Centro América y México. Es el Productor de los programas de Televisión "Departamento 15 Los Angeles" y "Conversando Sin Fronteras" y Los programas de Radio "Capsulas de Fe" y "El Show De El Cortez" 
  
Elmer  Cortez "El Cortez" es un artista que se distingue por su constante trabajo de alta calidad. 
  
He aquí un Artista Salvadoreño-Americano autentico y genuino